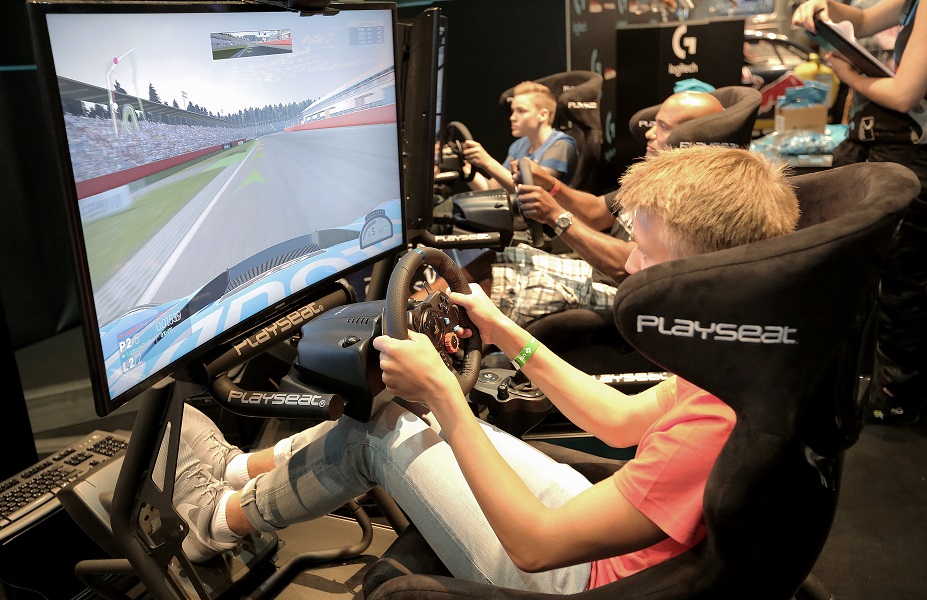 In2Gaming maakt bekend dat tijdens TomoPlay er twee race simulators aanwezig, zijn namelijk Project Cars en iRacing.
Tijdens TomoPlay zullen wij jou de gelegenheid geven om jezelf te bewijzen in deze simulatoren! Denk jij dat jij de snelste racer bent? Bewijs je dan in the best lap time.
Iedere racer krijgt 5 laps de tijd om zijn snelste tijd neer te zetten.
Over iRacing:
iRacing.com is an online, subscription-based motor racing simulation service for Microsoft Windows, Linux and OS X created by iRacing.com Motorsport Simulations. In addition to accurately modeled vehicles and tracks, iRacing provides servers on which to race, to practice, and utilises a sanctioning body to organize and oversee competition within the service.
From the start, iRacing has been marketed as both an entertainment service and a training tool for real life racers. The main rival of iRacing is Simraceway, another online sim. They have established numerous partnerships with real-world racing organizations and series, including NASCAR, IndyCar, V8 Supercars, the SCCA, the Skip Barber Racing School, the Volkswagen Jetta TDI Cup, the new Formula Renault 2.0, the Star Mazda Championship, the Blancpain Endurance Series and McLaren F1 among others.
The service was launched to the public on August 26, 2008. There were over 50,000 active members as of December 2013, and over 55,000 by late May 2015
Trailer:
 Project Cars
Project CARS is intended to represent a realistic driving simulation. In order to differentiate the game from the established industry leaders, Gran Turismo and Forza Motorsport, Slightly Mad Studios' aim is a "sandbox" approach that allows the player to choose between a variety of different motorsports paths and grants immediate access to all included tracks and vehicles. Project CARS portrays racing events spanning multiple days, progressing from shakedown and qualifying runs to the race itself, while changes in weather and lighting conditions are simulated dynamically.
Trailer: